Platform for digital innovation and
ideas

Drupal enables continuous digital innovation at leading organizations like Weather.com and NBCUniversal. With Drupal, marketers and web developers can create and manage great web, mobile and social experiences. And they can improve and adapt quickly thanks to ongoing innovation and ideas from the Drupal community.
Responsive everywhere with every support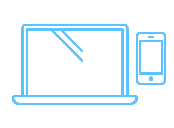 With a customizable front end, build web applications that serve your needs for mobile-enabled experiences. Deliver your content, effectively and beautiful, across multiple devices. Drupal plus responsive design best practices makes multichannel content delivery easy - and give users a seamless content experience.
Flexible Content
Architecture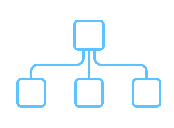 Create the right content architecture using the Admin Interface or do it programatically. Display only the content appropriate for each context with powerful display mode tools and Views. Include a variety of media types (images, video, audio, pdfs, etc.). Customizable menus create a comfortable user experience, creating paths to content across multiple devices.
Securit
y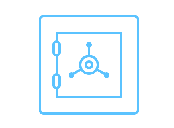 Drupal is a proven framework CMS and secure application that stands up to the most critical vulnerabilities in Internet to the world to avoid the worst. Drupal is designed with a stable and robust security. Organizations around the world, including leading companies, brands and governments rely on Drupal sites for missions and critical applications, testing his security against the most stringent standards.
Publishing platform created for creating dynamic websites that offer a wide range of functions and services.
Drupal can support a wide range of web projects ranging from personal weblogs to large community-driven sites and business.
You can use as is or take in one of the thousands of free designs and plug-ins for rapid assembly on site. Developers love the well-documented API. Designers love the flexibility. Site administrators love the unlimited scalability.
Features:
Upgrade to Drupal 10 link: https://www.drupal.org/project/drupal/releases/10.0.0
Web sites and port your Drupal platform:
Official site drupal.org
Statistics on the use of Drupal  https://trends.builtwith.com/cms/Drupal
CMS usage statistics:  https://trends.builtwith.com/cms